____________________________________________________________________________________________

Lawson Moore
1771 - 1858
Westmoreland Farm
___________________
Born July 31, 1771 in Westmoreland, Virginia.
He married Elizabeth Rochester in 1794. She was the daughter of a very prominent Virginia family. In 1798, the family moved to Kentucky where he purchased 500 acres of land near Danville where he began the life of a farmer. He built Westmoreland in the early 1800's, the home received its name after the town he was born in, Westmoreland, Virginia.
Lawson Moore and first wife Elizabeth Rochester had a total of 12 children together, but sadly during the birth of their 12th child in 1815, his wife Elizabeth and child Christopher Collins Moore both died during delivery.
January 22, 1817, he married Jane Rochester, the sister of his first wife; they had five children together.

Christopher Collins Moore 1817
James Harrison Moore 1819
Thomas Rochester Moore 1821
Charles Offut Moore 1823
Joseph L. Moore 1825
In 1819 James Harrison Moore, the second child born to Lawson and second wife Jane Rochester Moore was born at the Westmoreland family home.
In 1830 Jane Murry Moore, daughter of Lawson and first wife Elizabeth Rochester Moore married Archibald Yell at the Westmoreland family home.
The home was a busy place, Moore grew his own meal and tilled his own ground, his wife raised and manufactured the greater portion of the clothing for the family.
Having a large family of 8 sons and 6 daughters, he understood the benefits of education and was one of the active workers who helped build Centre College.
In 1852 Christopher Collins Moore, first child born to Lawson Moore and 2nd wife Jane Rochester Moore purchased Westmoreland, shortly after purchasing Westmoreland he built a large Gothic Revival Mansion that was named Blythewood. This home was located on Harrodsburg Road (Danville By-pass hwy 150). This home still remains today.
In 1858 Lawson Moore passed away at the age of 88.
Westmoreland remained in the family until 1910, when it was sold to Robert T. Quisenberry and became a farm tenant house.

Christopher Collins Moore
1817 - 1874
Harrodsburg, Kentucky
_________________________
Born in 1817, he was the first child born to Lawson and Jane Moore. He was educated at Centre College, Danville.He was a successful merchant in Harrodsburg for many years and president of First National Bank of Harrodsburg.
Christopher purchased Westmoreland in 1852, shortly after purchasing Westmoreland, Christopher built another mansion in 1853, the Gothic Revival mansion was named Blythewood.
Christopher Collins Moore lived a very successful life and in 1874 passed away at his home.
The mansion known as Blythewood was passed down to his children and eventually falling into disrepair and sold at master commissioner's sale in 1911.

Dr. James Harrison Moore
1819 - 1905
Harrodsburg, Kentucky
_________________________
James Harrison Moore was born in 1819 at the Westmoreland family farm in Danville to Lawson Moore and his 2nd wife Jane Rochester Moore.
He received an excellent English education and entered Centre College. He began the study of medicine under Drs. Joseph Weisiger and John Fleece of Danville. He enrolled in Transylvania Medical College in Lexington where he graduated with a degree in medicine in 1841.
He moved to Warren County, Mississippi soon after graduating, he practiced his profession for about five years in Mississippi, this is also where he met and married his 1st wife Mrs. Mary S. Foster. They had 2 children.
Bacon Rochester Moore 1845
Daniel Lawson Moore 1847
They soon returned and located in Harrodsburg, where he practiced medicine before joining his brother, Christopher Collins Moore in trade, as Moore & Moore. In 1851 he purchased the Maj. William Hoard farm and settled into the life of a farmer and breeder of thoroughbred Durham cattle and horses. He also owned a large plantation in Mississippi where he was engaged in Cotton raising. He was an exceptionally fine businessman, and he was one of the principal organizers of Mercer National Bank, and for many years its president.
When he resigned his position because of age, the position was passed to his son Col. Daniel Lawson Moore.
In the late hours of September 16, 1905, Dr. James Harrison Moore passed away at his home in Harrodsburg, Kentucky at the age of 85.
Dr. Moore and his wife Mary had extensive landholdings and banking interests in Mercer County and in Mississippi.
After years of neglect, abandonment, vandalism and trespassing the home was demolished in 2020.
Col. Daniel Lawson Moore
1847 - 1916
Harrodsburg, Kentucky
MOORELAND MANSION
__________________________________
Daniel Lawson Moore was born in 1847. He was the son of Dr. James Harrison Moore
and Mary (Messenger) Moore. He received his education under a private tutor, and finally entered Centre College where he continued for 3 years. He then began the study of law, and in time he was licensed to practice at the bar. He never practiced his profession, he preferred the more profitable fields of agriculture and stock raising.
He married Henrietta Mcbrayer November 15, 1870, they had a total of 3 children together before his 1st wife Henrietta passed away in 1882. Daniel Moore suffered such deep feelings of sorrow, he left his 3 children with their grandparents as he traveled West where he found fortunate investments. He established a large ranch in Colorado, where he entered into the business of raising cattle and horses. He was recognized as one of the leading stock-raisers of Colorado. In 1873 he founded the D.L. Moore Distillery, near Burgin, which he operated until 1899. He was president of Mercer National Bank, he also owned a sawmill in Mississippi, castle ranch in Colorado, and several cotton plantations in Mississippi.
Daniel Lawson Moore married Minnie Ball in 1891 and began building "Mooreland Mansion" for her. The 11,500 sq ft home took 5 years to complete, and with a total cost of $50,000 ($1.4 million in today's money). The Romanesque Revival Mansion had 4 bedrooms and 3 bathrooms and with a total of 11,500 sq ft, the home was the largest in the county at that time.
Daniel Lawson Moore passed away at his home in 1916 and was buried in Spring Hill Cemetery.
Minnie Moore remained at Mooreland Mansion and took over the businesses in Colorado and Mississippi until her death in 1937.
Mooreland Mansion had been sold many times throughout the years and eventually became neglected and abandoned for almost 15 years and was in severely bad shape, after numerous auction sales, the home seemed to be doomed. Then in 2020 the home was once again scheduled to be auctioned, the home was sold to a retired couple who saw what the home was and could be again and purchased it to restore to its original condition. They plan to do all the work themselves and take the time to enjoy the process every step of the way. They said the process will take time, but we are in no rush. The work began almost immediately and continues to this day.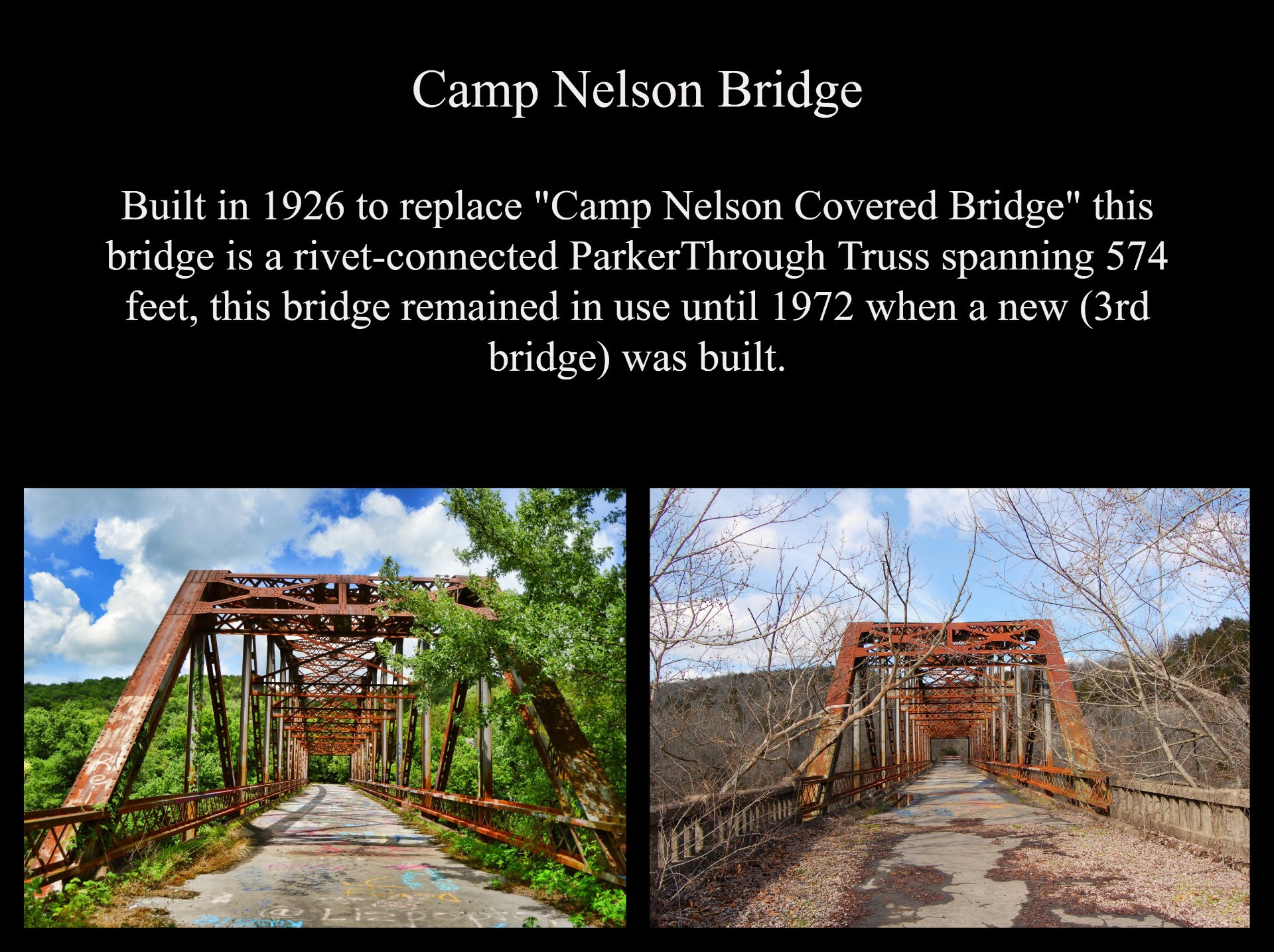 ______________________________________________________________________________________.
____________________________________________________________________________________________________________________________________
Barney Brewer
1808 - 1895
(Brewer's Mill)
_________________________________________

Born in Mercer County, Kentucky January 27, 1808 to Garret and Mary Brewer.
In 1833 he owned 60 acres of land in Greenwood, Indiana after receiving a land grant from the government after being listed in the Black Hawk War in 1832. He sold the 60 acres to Cynthia Cunningham Brewer, the widow of his brother who died in 1849.
He married Margaret Tewmey September 22, 1836. They had a total of 11 children.
Brewer and brother-in-law William Tewmey bought the grist mill from Ludwell and Mary Cornish in 1839.
In 1853 Brewer purchased his brother-in-laws interest in the mill and in 1869 he installed steam-operated equipment at a cost of $3,000.
Brewer was known as "A splendid Miller". He provided area farmers with good flour, meal and feed. The public stood by him year after year.
His wife, Margaret Brewer became ill and suffered with a throat ailment for some time before passing away in 1886. Her son, John Wesley and his wife moved in with Barney Brewer at the home across from the grist mill.
In 1888 Barney Brewer lost his land and mill, he was forced to sell them due to a bank note he cosigned for someone who didn't pay the note. He could have tried to get out of it by signing his land over to someone else as the other cosigners had done, but Brewer was too honest, he honored his obligation and paid the bank note. Brewer, his son, John Wesley Brewer and his wife Emma Brewer all moved to Harrodsburg.
Barney Brewer had become ill while living with his son and daughter-in-law, struggling with the illness for a year or more, he seemed to be recovering, then a few hours after eating dinner with his son and daughter-in-law, he suffered a massive stroke and passed away at the home of John Wesley Brewer in 1895.
How sad this must have been to sell everything he had worked for all his life.

Boone Tunnel
1920 - 1954
Harrodsburg, Kentucky
______________________________
Built in 1920 when the "Highway" was redesigned, the tunnel funneled traffic directly onto the Brooklyn Bridge.
In 1953 a 150-foot span of the bridge collapsed to the river below. The following year in 1954 a new bridge was built downriver bypassing the former Brooklyn Bridge and Boone Tunnel.
Today Boone Tunnel sits abandoned.
The tunnel is 150 feet long, 20 feet wide, and about 25 feet high.